WORDS: NICK GORDON BROWN
Download & Stream 'Pete Heller's Big Love' on Glitterbox here.
There are tracks that artists sweat over for days and weeks that on release never quite catch on as their creators hoped; then there are the stacks of half finished or rejected tunes that reside in the 'unreleased' pile. By contrast, there are the happy accidents, created in studio downtime, that much to the surprise of their composer, blow up big time. Pete Heller happily concedes that Big Love falls into the latter category.
It's 1998. Pete's long-time studio partner Terry Farley has gone to watch his beloved Chelsea FC play. Pete has a few hours to kill, and a vocal snippet from Stargard's disco standard Wear It Out stored in his trusty Akai sampler that's been nagging away at him.
12 hours later, he had the outline of Big Love. At least to his mind it was just the outline. "I saw it as a demo really, it was pretty rough and ready," Pete tells us. "Initially it was 15 minutes long. I managed to get it down to 10, but the filtering was taking so long, I left it, and thought I'd come back in later and do it properly."
Filtering allows producers and DJs to play around with frequencies and thus the sound the listener hears. Imagine you're in a bar area at club with a wall between you and the main room…you can just about make the music out, but it's muffled. Now think of the tracks that recreate that sound – you're dancing to filter house / disco.
Initially in the mid-90s the style was dubbed 'French touch', which dates back to a marketing slogan from France's first key house label F-Communications ("we give a French touch to house"), and was used to band together the new wave of French producers such as Daft Punk, St. Germain, Motorbass and Etienne De Crecy.
Roule, the label run by Thomas Bangalter from Daft Punk and home to his Stardust offshoot, was key in pushing the filter style, which began to spread to other countries, the most notable US example arguably DJ Sneak's You Can't Hide From Your Bud; and from the UK, Big Love.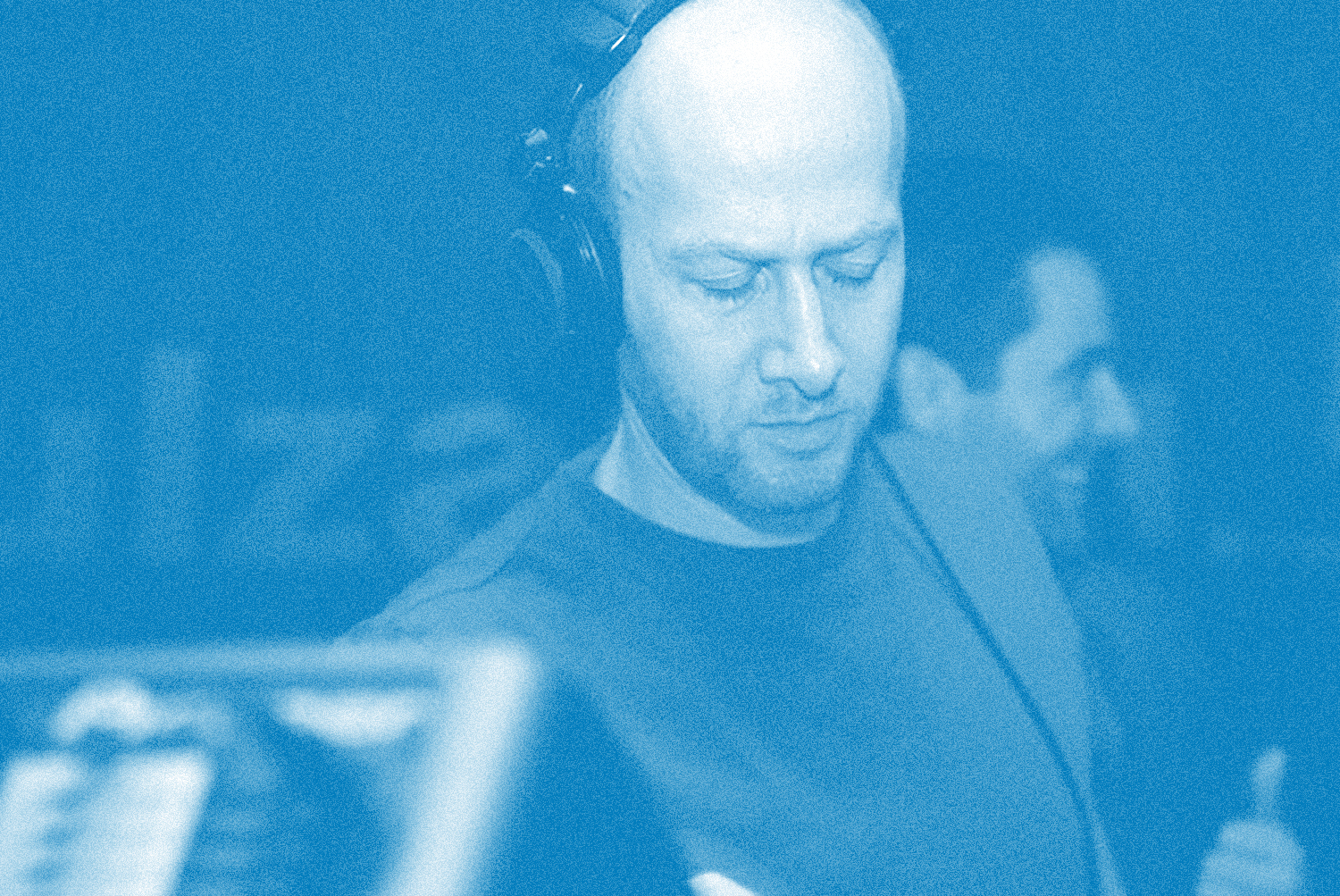 Pete initially cut 3 acetates of what he still saw as a demo. One was for himself, and one of the others he sent to Frankie Knuckles. Suddenly, he was getting calls "from every leading US house DJ I knew, and several I didn't."It transpired that at a week night session at New York's Sound Factory Bar, hosted by Erick Morillo / Subliminal and a hang-out for many scene-leading DJs, Knuckles had played the track. He'd then played it again, immediately. All in all, he played it four times in a row. 
Pete realised he was onto something…copies were then handed to London's Ricky Morrison (Garage City) and CJ Mackintosh. He also alerted Boys Own. It was agreed they would release the track as it was, and Miami's influential Winter Music Conference was deemed the ideal place to take the buzz to the next level. As Terry Farley later told Defected:
"It really broke at WMC in Miami when Pete played it at a Maxi Records party, a huge thunder storm started as he played it and the whole crowd carried on dancing in the rain, singing along with the hook while getting soaked."
In the summer of 1998, as demand grew, Stardust's Music Sounds Better With You was released, and became THE record of that season. It was inescapable. Clearly the stylistic similarities would do Big Love no harm, but as Boys Own's Steve Hall told Defected:
"We held the track back for ages to give people the chance to clear that (Stardust) from their heads. Pete was constantly playing it in his own DJ sets and every house DJ in the world was chasing us for a copy, we knew it was going to be massive."
Boys Own did a deal with FFRR to license the track– which of course meant their A&R man Pete Tong was onside, and his radio plays only served to increase awareness. An imminent major label release also meant legal issues to address. Publishing clearance was required from the writers of the Stargard track, and as Pete recalls, this web was especially tangled – a tale of a writing team who had fallen out with each other, several different publishers, and lost contracts.
Such delays can kill some records, but not ones as big as this. FFRR put the time to good use, commissioning a memorable video; and a Keith Haring-inspired sleeve. In May 1999, the official release finally came around, and the track was the huge hit all had by this point come to expect.
However, Big Love undeniably stands out from the filter crowd. For a start, it contains just one sample – the vocal hook. Where most other examples of the genre also sampled their instrumental hooks, Big Love's music is all Pete's own work. Also, when compared to the other big filter hits (Stardust, Modjo, Supermen Lovers, Room 5, the vocal version of Spiller) it is undeniably a far more underground tune.
Yet it still possessed the magic to cross over. The key, surely, is in its hypnotic quality. It builds and builds, layers gradually being added, in a way that makes you never want it to end – no wonder Frankie played it four times in a row. As Terry Farley said:
"It's one of those tracks that sound unique and like loads of records you already love all at the same time."
The massive success of Big Love proved a bit of a double-edged sword for Pete, for whom Big Love was now well over a year old. Clubland is a fast-moving beast, and the best DJs and producers pride themselves of being at the head of the pack. "By the end of the 90s I thought house had got very predictable and too sample-focused. I was more into the techy, tribal side of things, that Tenaglia sound. I wanted to be positioned there, inbetween techno and house."
The DJ bookings were flooding in, but Pete stuck to his guns, playing the music he was feeling at that time rather than a crowd-pleasing filter house set. "I was pretty uncompromising back then",he admits. That Pete is still both in demand and respected to this day suggests it was the right move, even if at the time it sometimes felt awkward.
And what of that hurdle that has faced so many underground house producers who have had a crossover hit when they least expected it – the follow up. Did he ever get close to Big Love 2?
"FFRR had an option. Looking back, maybe I should have been more open to the idea, but it didn't feel right. However, there was one remix I did at the time for Jamiroquai, a track called Supersonic. I used this great Chic sample that I'd had for some time, it was from a slow track, but I pitched it up. It also had a digeridoo sample in it. I was really happy with the mix, but it wasn't Jamiroquai's biggest or best track – perhaps I was foolish to give it to JK, that would've been a good follow up!"
The initial impetus behind the re-release idea came from Dimitri From Paris, who advised Simon Dunmore that he had perfected an edit of Big Love with the D-Train 80s classic You're The One For me, which was going down a storm in his sets. Alas legal issues meant that couldn't see the light of day. However, the seed had been sown that this timeless track was right for now.
Remix-wise, arguably Big Love is one of those tracks that is best left as is. The beauty of the original version lies in its simplicity; the definitive version has already been made. Subliminal, the original US licensor, gave us the Dronez mix, which does have some additional vocals, but wisely keeps the elements that make the original so special intact. That features on the Glitterbox reissue, as does Dr Packer's subtly beefed up but still sensitive re-edit which first saw the light of day on his Glitterbox Different Strokes set last year.
"Hardly a month passes without some DJ sending me a mix and asking what I think", Pete says – but there are times when you should accept no substitute. Welcome back Big Love.
Download & Stream 'Pete Heller's Big Love' on Glitterbox here.
_____________________________________________________________________________________________________________________________________________________________________
David Penn has remixed the iconic 'Big Love' for release on Defected Records on 5th July - now reaching Beatport #1 - get your copy or stream it here.
Check out Simon Dunmore dropping a sneak preview below: