We're super excited to announce the launch of its collaboration with cosmetic company Lush, delivering a product range centred around the joys of raving and relaxation. Consisting of bath bombs, soap, a body spray, shimmer bar and shower gel, the collection ranges from £5.50 to £35, and marks Lush's first collaboration with a music brand.
Known for its eclectic range of fresh and handmade products, the collaboration will see both brands present an offering of unique products centred around both brand's ethos of self-care and freedom of expression. A celebration of nightlife's euphoric sprit, the range features our iconic heart logo and graffiti-inspired visuals, brought to life by Glitterbox commissioned artist Ellise Lawrence, whose graphics have been seen making statements on dancefloors across the globe.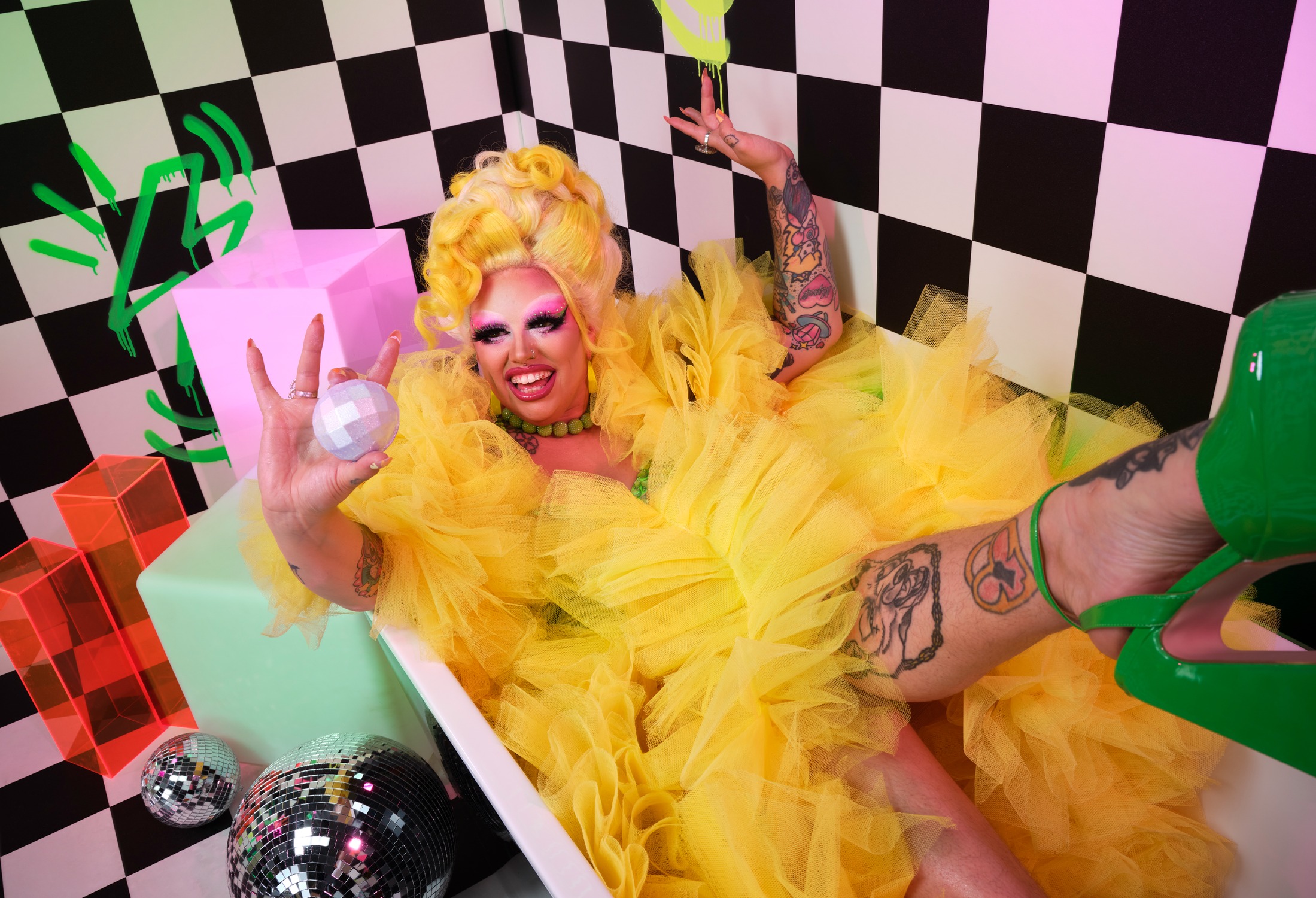 The range features six unique products, with three centred around the campaign's 'Rave' range – a nod to the magic of nightlife and self-identity, and three presented as the collection's 'Bathe' set – a celebration of self-care and recovery. Available to purchase from Thursday 27th July will be a fairtrade shea and cocoa butter-infused body balm - Strike a Pose, a playful grapefruit oil scented body spray - Shake 'N' Spritz and Give Me Body – an apple-scented glitter-filled soap shaped in Glitterbox's unmistakable logo. Completing the range is Classy Diva - a playful shower gel blending grapefruit oil and floral petitgrain, Bubble Dance - a mood-boosting bubble bar perfect for those recovery days and a disco-ball inspired bath bomb; all of which will be available to buy online at Lush.com, and in flagship Lush stores.
Bringing the partnership to life in the ultimate club setting, the world's #1 voted club Hï Ibiza will host a number of Lush takeovers throughout our summer residency. Commencing Sunday 23rd July, Lush will take over the super club's The Wild Corner (WC) room with product and bold visuals from the Rave & Bathe campaign. Soundtracked by the label's world-class DJ roster, partygoers will be immersed in the collection's visual experience as well as have the opportunity to test the product while raving.
Glitterbox x Lush will take over Hï Ibiza on 23rd July, 20th August, 10th September and 1st October. The range will be available from Thursday 27th July at Lush.com.