The brand-new concept from Glitterbox Radio will welcome the following residents to host regular shows: Jayda G, Louie Vega, Kiddy Smile, Dave Lee.
Introducing a new era of Glitterbox Radio, the label's newly launched Residency launces today adding four new presenters alongside Melvo Baptiste to present their disco and house favourites.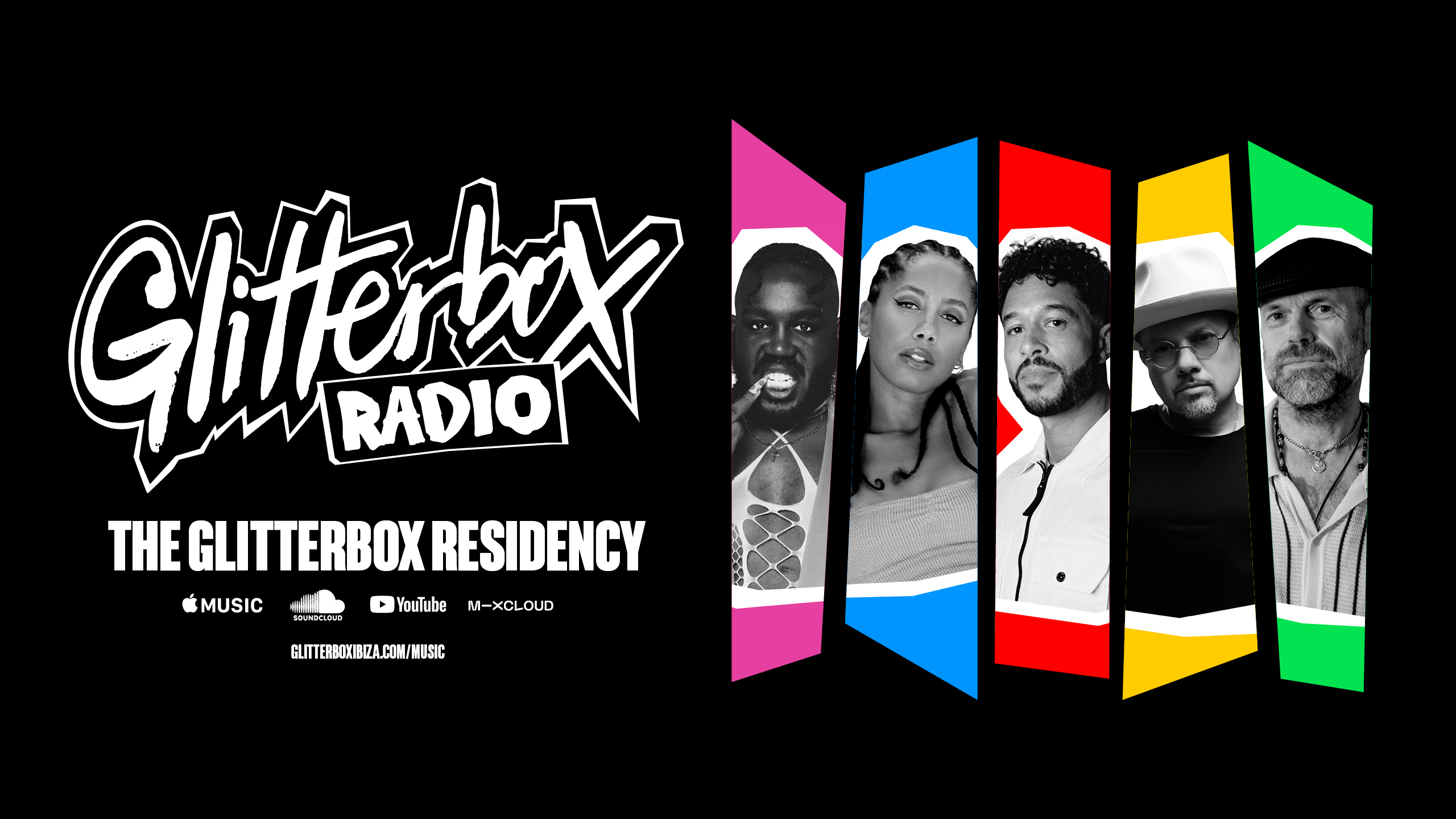 Refreshing every six months with new talent, the new format will kick off with GRAMMY-nominated producer and DJ Jayda G who will bring her unique energy and blend of funk and disco to Glitterbox's global audience.
Calling on the world's most respected DJs, hosting from 22nd March will be none other than the legendary Louie Vega, whose shows will fall in the months of March, May and July.
The multi-facetted Kiddy Smile will be serving up the best in 80/90s-inspired house, with sounds that reflect his love for the Ballroom scene. Dave Lee completes this season's run of residencies, with his first show commencing on 5th April.
A true representation of Glitterbox and its dedication to sharing the best in 21st century disco, our four new presenters will host from March to August with shows available to listen to via Soundcloud and the label's YouTube channel. With representation across the music spectrum, our handpicked hosts are set to take listeners on a journey that both pays homage to the golden era of disco as well as talking to a new generation of music-lovers.
"This is huge for Glitterbox! As well as DJs who understand the core principles and integrity of the label, the four guests perfectly represent the diverse spectrum of music that you expect to hear across Glitterbox's events and recordings. I look forward to welcoming them into the Glitterbox Radio family." - Melvo Baptiste
Since its inception Glitterbox Radio has become the to-go destination to catch the party on the go. Garnering a global following of 12.5M spanning across 25 countries, the show has welcomed artists across the dance spectrum, spotlighting underground talent as well as the scene's most-loved pioneers. Hosted monthly by Glitterbox favourite Melvo Baptiste, his musical expertise and presence has been instrumental in taking the show to the next level, interviewing icons such as Elton John, Jocelyn Brown, Jazzy Jeff and David Morales for special features.
Launching today at 5pm, you can check out Glitterbox's Residency on here.