Defected Croatia unveils its third wave of artists heading to Tisno this summer for its highly anticipated seventh edition, welcoming a whole host of new faces and major debuts from scene favourites.
Headed to the Adriatic for a week-long celebration of house music on 3rd–8th August 2023 will be first-timers Chaos in the CBD, Louise Chen, Kyle Hall, Riton, Hannah Wants, Aroop Roy plus many more. Additional talent added to this year's billing includes rising stars Melle Brown, Makéz, HoneyLuv, Bklava,Yasmin, Olive F and Alex Virgo. Dedicated to diversifying its unique musical offering with expertly curated line-ups and stages, this year's Tisno takeover will also feature one of South Africa's brightest stars Shimza alongside UK Garage connoisseurs Conducta and Sammy Virji.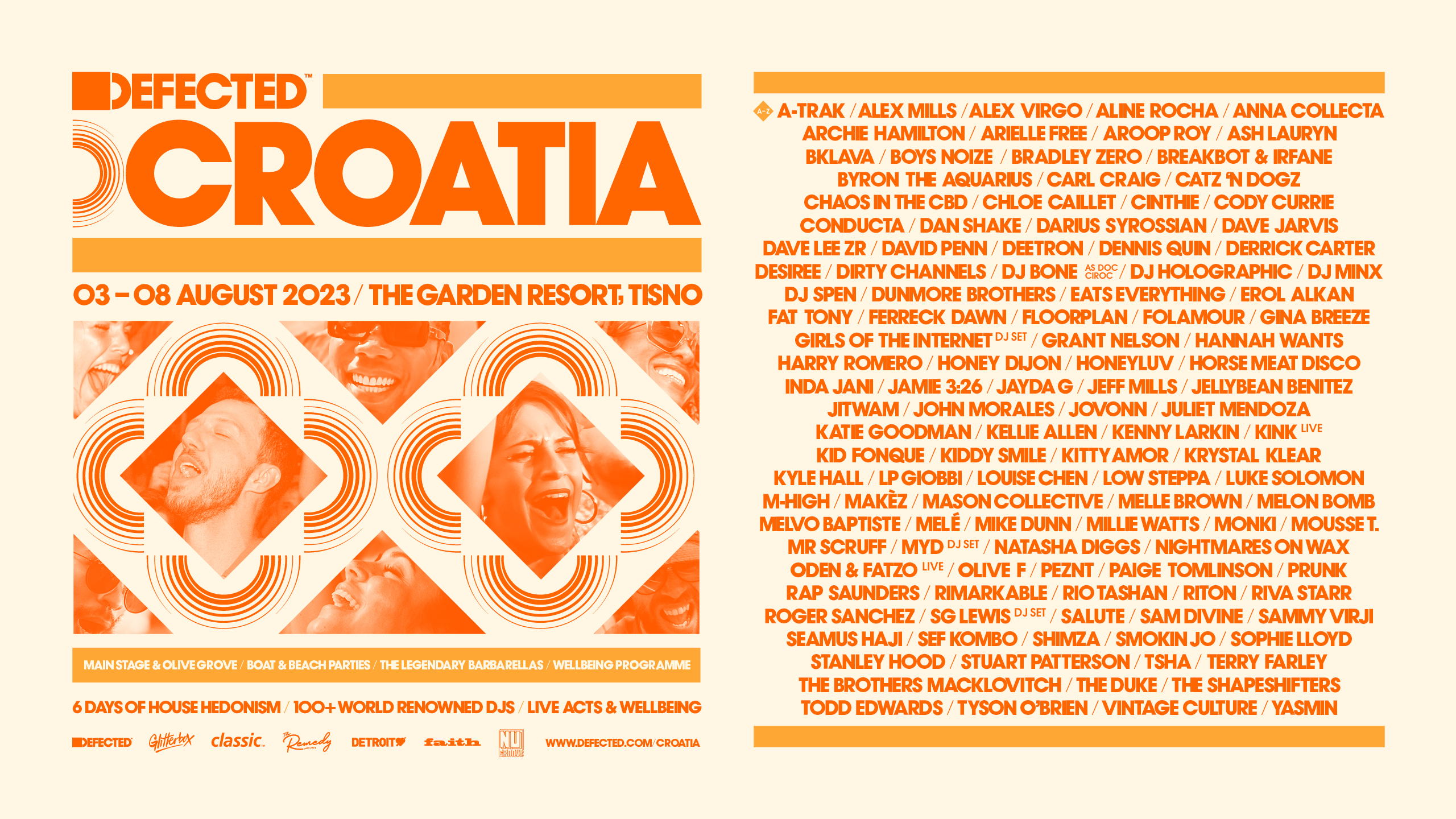 Showcasing artists from across the dance spectrum, this year's line-up demonstrates Defected's pull forinternational, world-class talent, with first time appearances from legendary acts as well as the scene's future stars. Returning favourites in Phase 3 include Detroit native and Defected Radio host Rimarkable, John Morales, Jovonn, Harry Romero, Fat Tony and LA's Juliet Mendoza.
Exceeding in curating yet another weighty line-up set to power dancefloors for six days of house excellence,partygoers can expect to immerse themselves in the festival's exceptionally uplifting atmosphere, with the sun-soaked Adriatic coast providing the ultimate backdrop to this year's affair!