Dear Croatia family,
Firstly, sending you all much love and hoping that you have managed to stay strong and safe over the last five months.
This is not the letter that we thought we'd be writing at the end of July, as right now we should all be hyped and getting ready to come together at The Garden for our fifth festival, next week.
We firmly believe it is good for the soul to look forward positively. So we decided to announce the line-up for Croatia 2021.
Missing a year has made us even more determined to make next summer another memorable six days. From the line-up, to the programming, to the site itself we are working diligently on improving every aspect of the event to make your journey even more worthwhile.
We have selected over 90 DJs and artists covering the full spectrum of House and Disco. The Garden team have been working hard improving the facilities on the site including a new beach stage… and making improvements on what is already one of the best festival locations in the world! 2021 is going to be next level.
We wanted to personally thank you for your incredible support, patience and understanding while we have rescheduled all our events for 2020. The positive feedback we have received has been phenomenal and much appreciated. It has helped us remain upbeat in the hope that we will see you back on a dancefloor sometime soon… and looking further ahead we would love for you to join us, along with 5,000 House Heads next August in Croatia.
Until then, we will continue to remain transparent in our decisions relating to all our events and continue working behind the scenes to make our gatherings safe in every possible way.
Love, music & hugs…
Simon Dunmore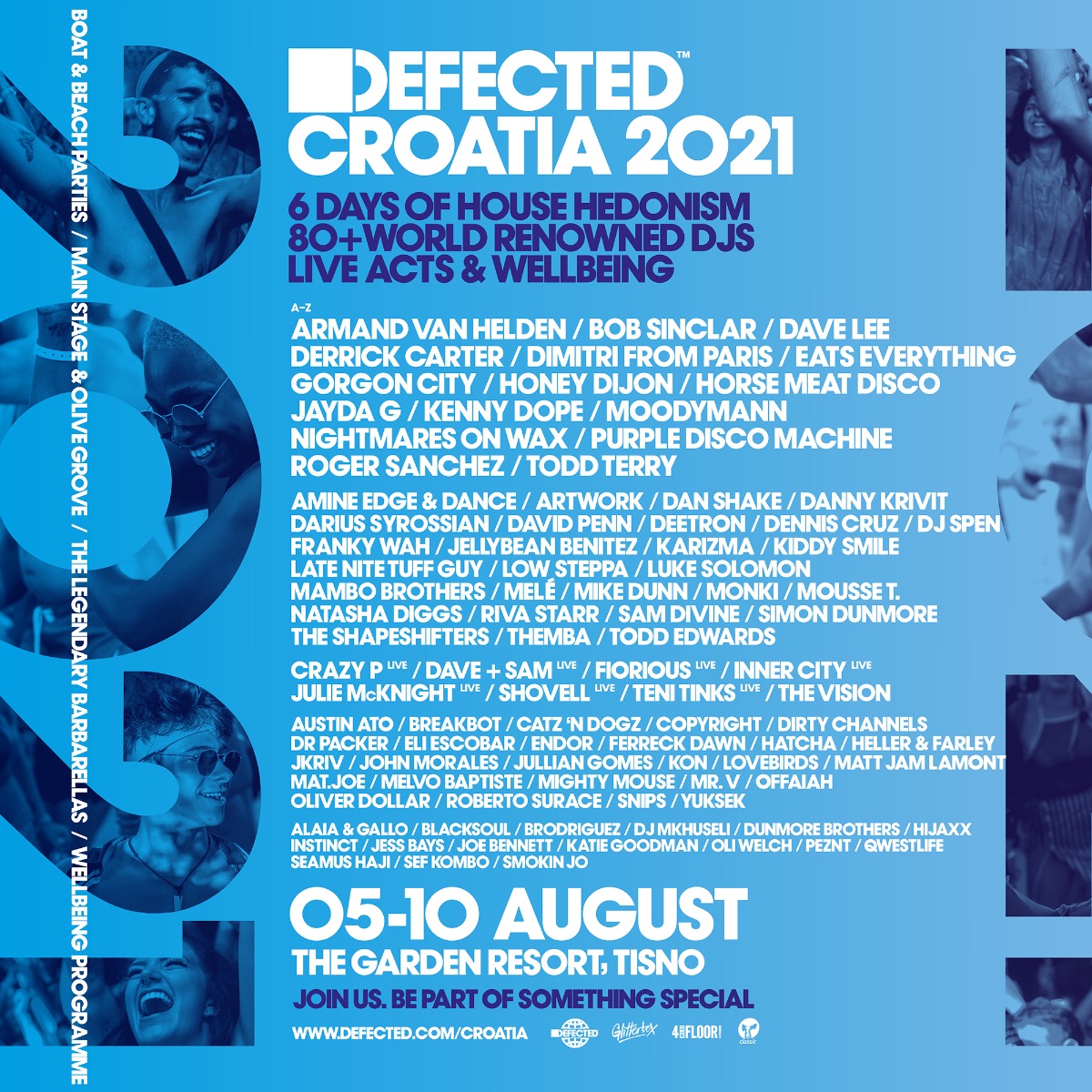 Tickets for Defected Croatia 2021 are available now, from £229 for a full festival pass. For tickets, travel and accommodation visit defected.com/Croatia.