Music, street art, voguing, activism and more feature in our latest selection of inspirational, educational documentaries that capture the spirit of these tumultuous times.
Early in lockdown, we recommended a plethora of essential music documentaries. That selection focused primarily on house, disco and music of black origin. Here, as lockdown eases but the clubs remain shut, we spread the net a little wider. Our choices not only celebrate cultural excellence, but also in many cases reflect the spirit of these tumultuous times. 
Soon we'll hope to be adding our very own documentary Where Love Lives to this list - a story of music's enduring power to manifest diverse and inclusive community, and the power of that community to accept and embrace, to liberate, even to save lives. Coming soon, you can find more on the film at wherelovelives.film, or check out the trailer:
Several of our selections have been produced in recent months, some date back a little further but remain timely. In an age where the number of documentaries to choose from can be mind-boggling, all come with our stamp of approval...
Keith Haring: Street Art Boy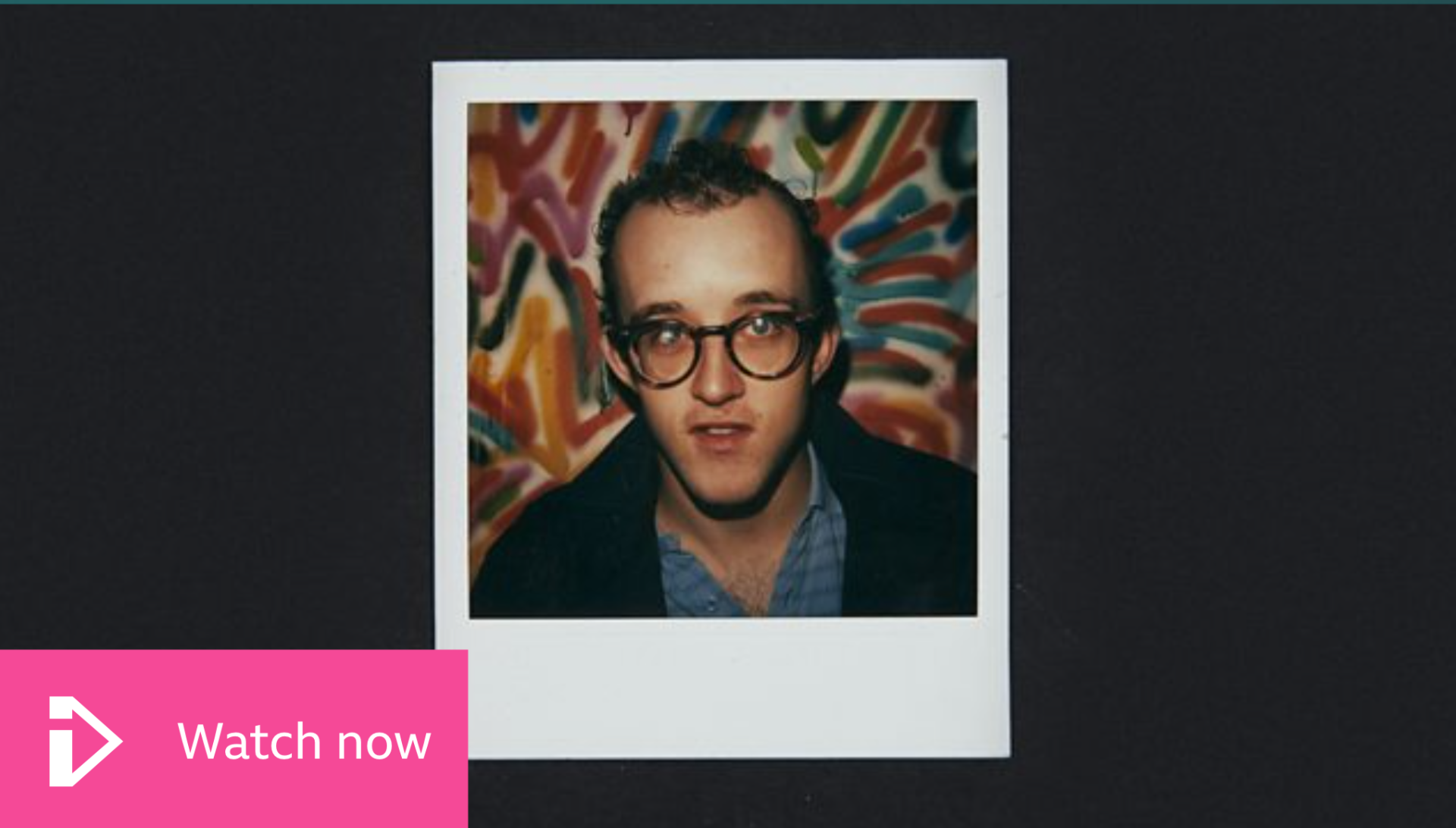 Year: 2020
What it's about: The geeky small town kid who took the art world by storm, was a fixture on the Paradise Garage dancefloor, and became one of the 20th century's defining artists.
Why to watch it: With a wealth of previously unseen footage / unheard interviews with Haring himself, and the involvement of both his family and many close friends and associates, Street Art Boy can confidently lay claim to being the definitive work on this much loved, much missed pioneer. The documentary focuses on how Haring created his own visual vocabulary via his instantly recognisable line drawings, most famously the dog, crawling baby and dancing man. A chronological film, it's a whirlwind in keeping with Haring's life, taking in his childhood; 1978 move to New York and enrolment in the School of Visual Arts; heavy involvement in clubland, gay subculture and political activism; and the patronage he received from numerous celebrities. However, its beating heart remains his magical creations, and his absolute determination to make art accessible. A genuinely riveting watch.
How to watch it: BBC iPlayer for next 11 months
See also: Jean-Michel Basquiat - Rags to Riches (2017) / The Radiant Child (2010): two documents of Haring's fellow game-changing NYC 1980s artist, from graffiti to gallery. Basquiat too died tragically young.
Deep In Vogue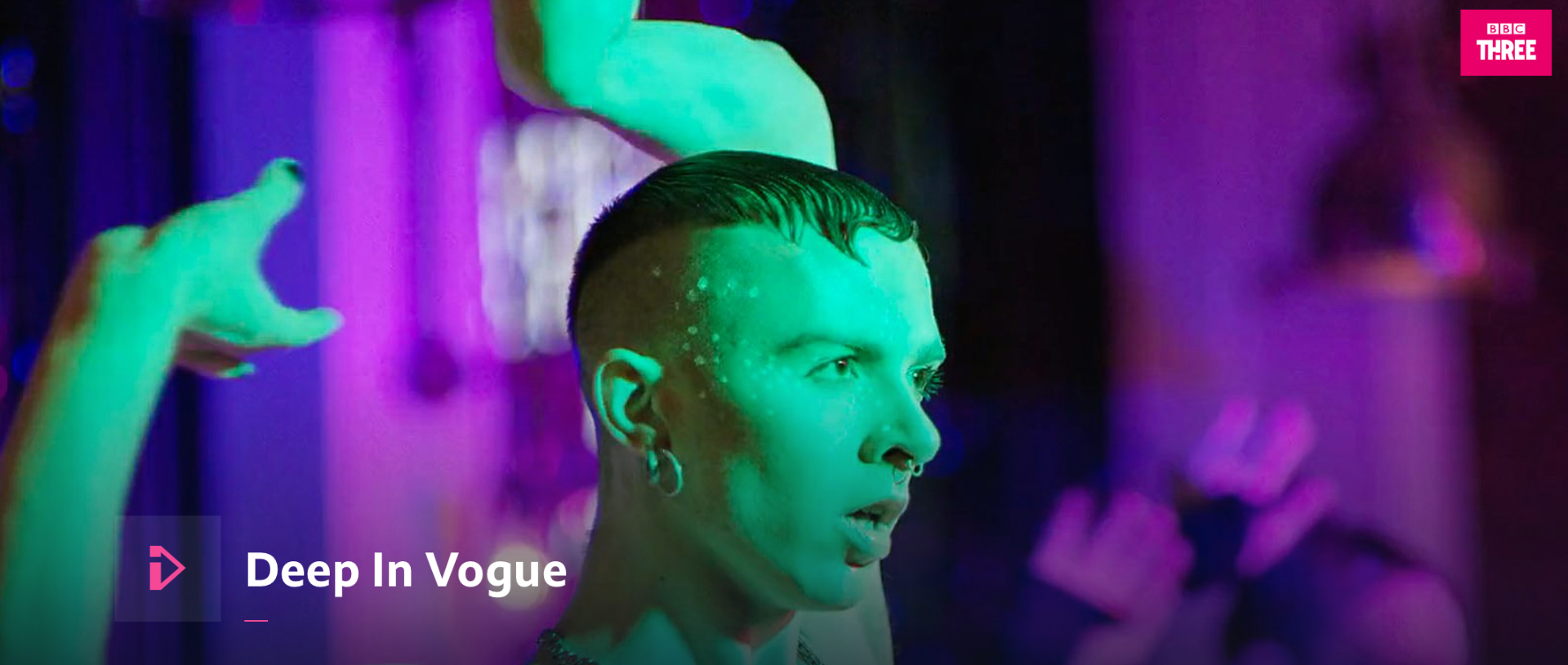 Year: 2020
What it's about: how the ballroom culture of houses and voguing has developed with a modern, English twist in Manchester and Liverpool.
Why to watch it: Ryan Murphy's high gloss but still earthy depiction of New York's 1980s ballroom culture in the award-winning Pose has helped put the spotlight back on voguing and the 'houses' that are often as life-saving as they are life-affirming. This has led to renewed interest in cult 1990 documentary Paris Is Burning and more recent shows Kiki and My House; and new voguing centres such as Paris and Berlin being spotlighted. Deep in Vogue highlights the scene that has developed in the north of England over the last 10-15 years. It showcases all the buoyancy and flamboyance you would expect from a voguing profile; and also shares the stories of many inspirational but previously marginalised individuals. However, houses like Suarez, Ghetto and Decay have all put their own unique spin on things – with one eye always firmly on the culture's traditions (there is much determination to avoid cultural appropriation on display), but with the other sharply focused on the needs of their own community.
How to watch it: BBC iPlayer for 12 months+ / More info: deepinvoguefilm.co.uk
See also: Let our Ballroom feature guide you
The Death & Life of Marsha P. Johnson 
Year: 2017
What it's about: Transgender legend, LGBTQ activist and Stonewall veteran Marsha's death was ruled suicide. Many believe she was murdered. Trans activist Victoria Cruz investigates.
Why to watch it: "There's all these pieces that point to exactly what we were saying back then, that Marsha did not die by suicide. In any other community, had a similar hero been found dead under unclear circumstances… the city would have put resources behind it to try to figure out what happened." Cutting between archive footage of Marsha herself (by turns smiling free spirit and angry activist), protests immediately after her death, and Cruz's painstaking efforts to piece together the details of the case, the mood is mostly sombre, as befits the tragedy at the heart of the story. The trans community feeling sidelined from the 1970s gay liberation movement is also a recurring theme, as we see Marsha railing against many of those at a large demo: "I have been beaten, I have been thrown in jail, I have lost my job, I have lost my apartment for gay liberation, and y'all treat me this way??". It's not always an easy watch, but as the inclusion of more recent cases shows, these are still battles which need fighting.
How to watch it: Streaming on Netflix
See also: Disclosure (Netflix): "…over 80% of Americans don't actually know someone who's transgender. That means most people learn about trans people from the ways they're depicted in movies and TV."A trans cast look to begin the task of righting that wrong.
Hitsville: The Making of Motown
Year: 2019
What it's about: Telling the story of the golden years of the era-defining record label.
Why to watch it: This is an 'official' Motown production. Thus, you don't get "warts and all"; but do get unique insights, with legends aplenty interviewed; and label founder Berry Gordy and Smokey Robinson (Gordy's right hand man as well as star performer and songwriter) fronting the film. Gordy modelled Motown's production line (writers, producers, musicians, singers and label staff all having clearly defined roles and working under one roof) on Detroit's car assembly plants. It was for many years a rigid system, but it helped maximise the success of its roster of supremely talented black artists in what had been an industry heavily weighted in favour of white acts / labels. Gordy initially resisted the determination of Stevie Wonder and Marvin Gaye to wrest artistic control from the production line, and focus on social commentary in their lyrics. He concedes now that they made the right call. 
How to watch it: Streaming on Amazon / Also on DVD
See also: What Happened, Miss Simone? (Netflix): jazz icon, 'high priestess of soul', the richest of baritone voices, classically trained pianist – but where Motown chose to sidestep the civil rights movement, Nina Simone threw herself into it with gusto, arguably at great cost to both her career and her soul.
Homecoming - A Film by Beyonce (Netflix): A consummate performer and writer with undoubted business acumen (like Hitsville this is an 'official' film), Beyonce can be viewed as the 21st century personification of many a Motown ideal. 
Wu-Tang Clan: Of Mics & Men
Year: 2020
What it's about: an intimate portrait of arguably the most unique group in hip hop's storied history.
Why to watch it: Mixing the other-worldliness of electro instigators such as the Soulsonic Force and Furious 5, the playfulness of De La Soul and the daisy age rappers, and the earthiness of their 1990s West Coast contemporaries, Wu-Tang carved out a unique niche in the hip hop universe. This four part series traces their rise from the projects of Staten Island and Brooklyn to a career of many dizzying highs and some challenging lows. The group have never let their unwieldy number of members be an obstacle, and here it is a strength, giving director Sacha Jenkins more material to draw on than with your average band. Their camaraderie shines throughout. Director Jenkins concludes, "I named the film Of Mics and Men because the book Of Mice and Men is a quote-unquote 'American classic.' Well, guess what? The Wu-Tang Clan too are an American classic."
How to watch it: Streaming on Showtime – Amazon / Also on Sky Documentary channel
See also: Beastie Boys Story (Apple TV): a band-helmed career retrospective doubling up as a love letter to the late Adam Yauch (aka MCA).
Hip-Hop Evolution (Netflix): an all-encompassing guide for b-boys and b-girls everywhere.
13th
Year: 2016
What it's about: How the smallprint of the slavery abolition amendmentl still resonates, leading directly to the disproportionate number of African-Americans in the USA's prisons.
Why to watch it: 'Neither slavery nor involuntary servitude, except as a punishment for crime …'. The premise of the documentary is that these eleven words in the 13th amendment that abolished slavery created a loophole which led directly to the mass incarceration of many black citizens for highly dubious 'crimes', which effectively led to ongoing slavery under a different name; and follows a historical narrative through the segregation of the 1900s to the situation whereby modern-day America has a prison population that dwarfs that of any other nation, with a disproportionate number of those inmates being African-American – the newest iteration of systemic racism. The film also highlights how many people profit from the prison system. Anchored by what the New York Times refers to as "well-researched, occasionally surprising and gravely disturbing archival material," director Ava DuVernay pieces together a hard-hitting, transformative argument. Made in 2016, a US election year when Black Lives Matter was rising to new levels of prominence, in this latest election year and given the current socio-political climate, it is a more important piece of work than ever.
How to watch it: Streaming on Netflix
See also: Whose Streets? (Amazon Prime / whosestreetsfilm.com): a powerful profile of the campaign for justice and the determination to fight back in Ferguson, Missouri after the police shooting of unarmed black teenager Michael Brown.
When They See Us (Netflix): 13th writer / director Ava DuVernay's dramatisation of the case of the Central Park Five, a group of teenagers wrongfully convicted of rape in 1989 on flimsy evidence, and with a certain Donald Trump leading calls for their imprisonment.
The Last Dance
Year: 2020
What it's about: Michael Jordan's final season with the Chicago Bulls forms the backdrop to this portrait of a man whose fame and influence extended far beyond his chosen sport of basketball.
Why to watch it: Hyped somewhat dramatically as a "ten part documentary event", Netflix rush-released this series to help entertain a sports-mad public at a time when Covid-19 had put all sport on hold. As with Hitsville, Jordan and his team are involved behind the scenes of the production, an underplayed fact, but one that still led to controversy, with former team mates openly displaying anger about the "lies" and "BS" they feel Jordan has allowed to stay in when they saw the 'director's cut.' However, as with many of our other choices, its unique access to archive footage and collection of 'I was there' contributors give it both gravitas and an air of authority, and there is no shortage of drama. Much as he did with his Nike collaborations in the 1990s, Jordan has managed to command a huge and entranced audience way beyond the world of basketball.
How to watch it: Streaming on Netflix
See also: Ali & Cavett - The Tale of the Tapes (HBO): Sporting superstar, civil rights activist and African-American icon Muhammed Ali was a regular guest on Dick Cavett's prime time chat show. The two struck up an unlikely friendship, and their collected conversations are a fascinating snapshot of an era, with racial and social justice often higher up their agenda than boxing.