After announcing our two-day Defected / Glitterbox takeover at Printworks for New Year's Eve and New Year's Day, we are now pleased to reveal the star-studded line-ups for our celebrations to bring in 2022. Partygoers can expect an epic double header with exceptional house and disco, world class production and unbeatable atmosphere to see out a year that started in particularly challenging circumstances.
The celebrations will kick off with Defected taking over the Press Halls on New Year's Eve. Welcoming genuine UKG legend DJ EZ as headliner, this will mark the garage pioneer's debut set at a Defected party after collaborating on our 24-hour live stream at the very start of 2021, raising over £89k for Mind. A musical force of nature for over two decades, DJ EZ's notoriety as a creative mixer with unparalleled instinct and technical prowess makes him one of the best loved acts in dance. Also joining the line-up is BBC Radio 1's Danny Howard, plus returning favourites Darius Syrossian, Riva Starr, Melé and Catz 'N Dogz, as well as beloved residents like Defected founder Simon Dunmore, Sam Divine and Monki. 
Glitterbox will then host an all-day affair the following day to keep the party going. Bringing its unique blend of uplifting, soulful and joyous house and disco to the Press Halls, the New Year's Day event will welcome fresh faces of the brand to mark a new era of Glitterbox parties. Among those joining the international line-up is Kiddy Smile, with his Paris ballroom entourage the House of Gorgeous Gucci descending on London for the party. More talent from across the Channel comes in the form of Ed Banger mainstays Breakbot and Irfane, while dynamic duo Dirty Channels and house legend Spiller represent Italy. In-the-know NTS presenter Tarzsa makes her Glitterbox debut, with face and voice of the brand Melvo Baptiste closing out the party. No Glitterbox event is complete without some incredible vocal talent, this time coming in the form of 'Somebody Else's Guy' singer Jocelyn Brown doing a live PA. As always, Glitterbox's band of performers, drags and club kids will fire things up, and help deliver the inclusive and unifying atmosphere it's known and loved for.
Both events will take full advantage of Printworks' recently launched Inkwells space, the venue's new second room with low ceilings, colonnades of beaten concrete pillars and a stripped-back, industrial aesthetic. With a raw, warehouse feel perfectly matched for the underground sounds of Luke Solomon's Classic Music Company, who take over the space on NYD, original label co-founder Derrick Carter will grace the Inkwells and techno pioneer Robert Hood and daughter Lyric will play together as Floorplan, following two stellar EPs on the label. Honey Dijon collaborator and assured member of London's club scene Josh Caffé and Homoelectric resident Gina Breeze also join the line-up, as well as Classic founder Luke Solomon and rising star Sophie Lloyd, whose breakout record 'Calling Out' has become one of Classic's catalogue staples.
The ultimate destination to bring in 2022, as we deliver the very best in dance talent, be it fresh faces of the scene or long-established acts, while continuing to innovate and push the boundaries with world-class production that delivers a visual spectacle every time. There is no doubt this will be an epic celebration to remember, as unifying moments on the dancefloor are cherished more than ever.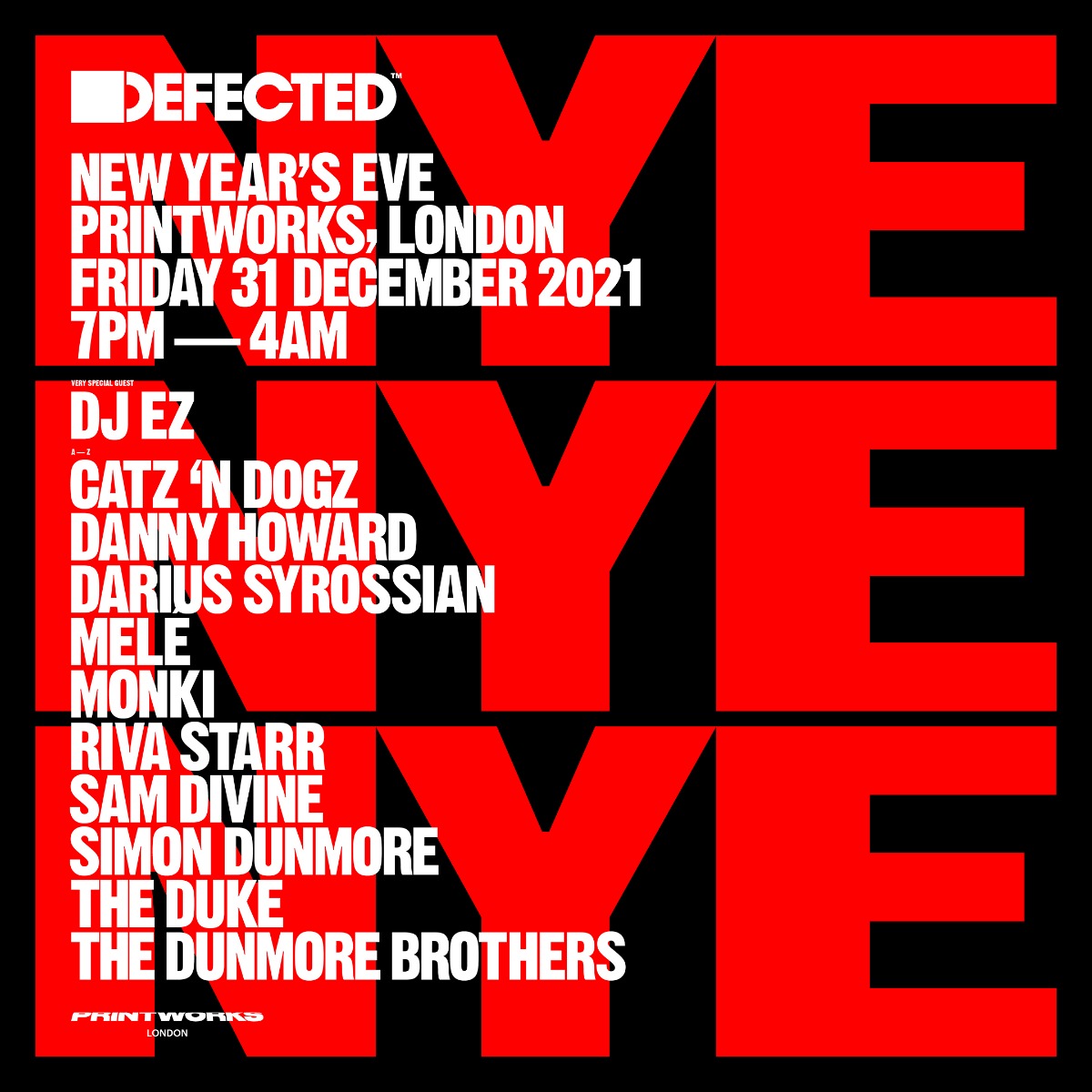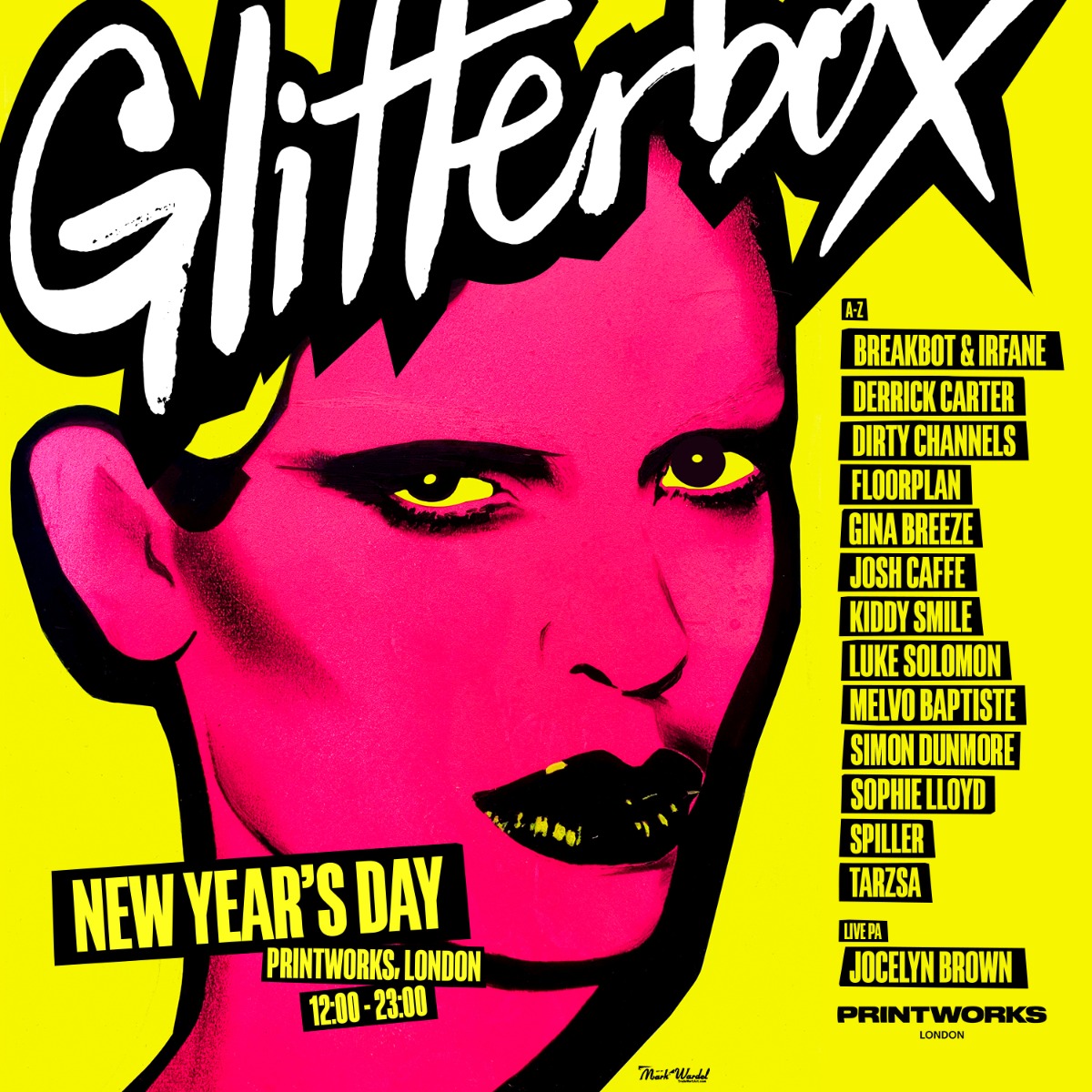 Limited tickets for Defected New Year's Eve available here. Glitterbox New Year's Day tickets available here.